In and With the Pacific Ocean (Chile)
2018. Pen, rust, earth and water from the Pacific Ocean on paper. 56cm x 97cm, (74cm x 115cm framed). 8 drawings in series.
Signed, titled and dated on verso. Detailed images of works available upon request.
Drawn in the Pacific Ocean, along the Atacama Desert of Chile.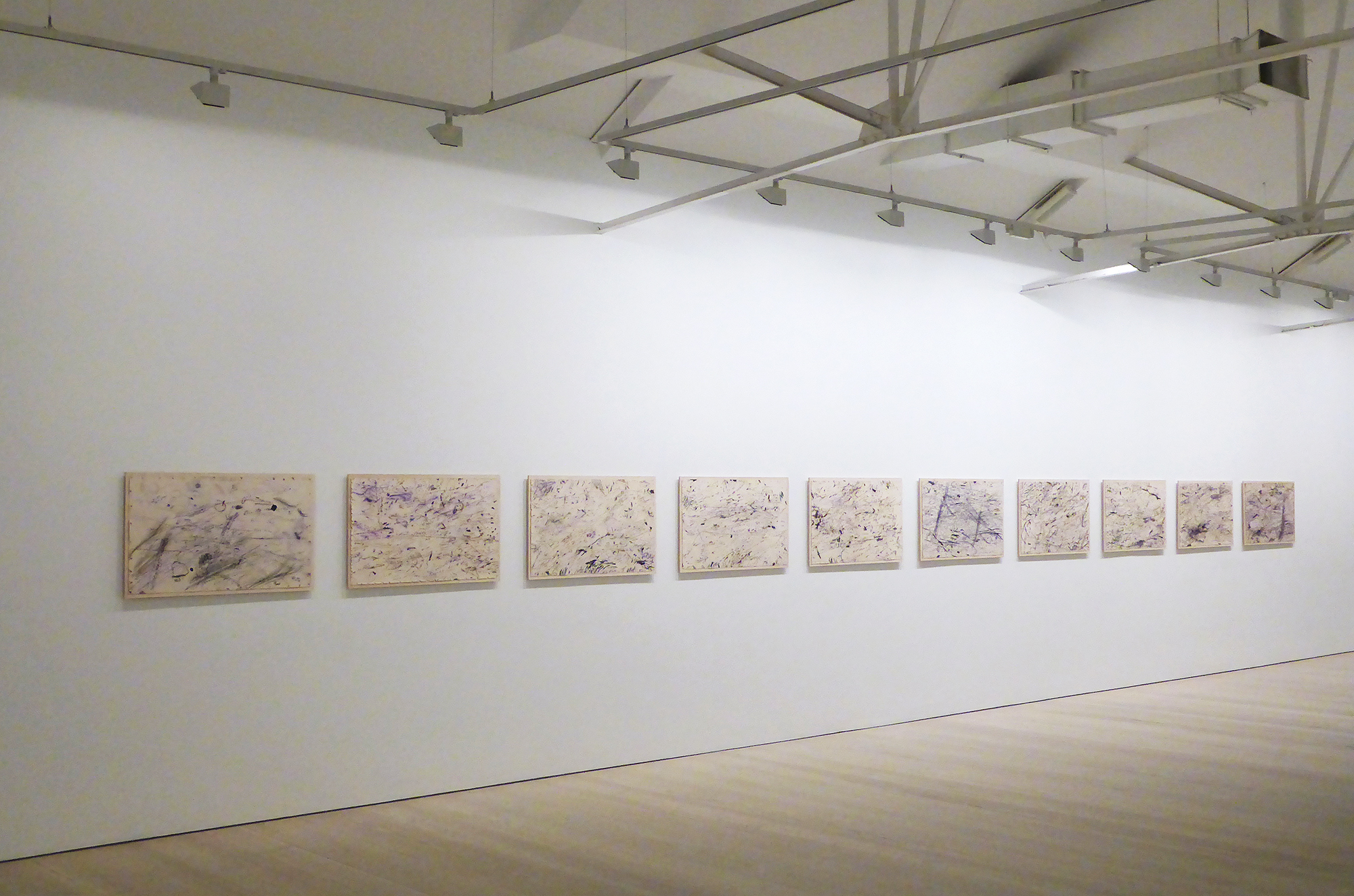 Installation view, Saatchi Gallery, London, May 2018, curated by Sacha Craddock..