Along the Atlantic Ocean In Memory of the Pacific Ocean
2017
980 x 150 cm and 480 x 182 cm
Oil paint, acrylic, pencil, pen, rain and earth on unprimed canvas. Painted in and along the Atlantic Ocean, Cornwall, England.
Produced after weeks of journeying along the Atlantic coast of England in solitude, in rain and shine, from dawn and into dusk in the late spring of 2017. A painting in motion with the ever changing natural environment of coexisting within that liminal, intertidal space and place where one is suspended between the here and the there, the present and absent, what has been and what may be. Informed and motivated by my time in Taiwan, especially learning and practising tai chi, Taoism, landscape painting, wabi-sabi, Buddhism and the beauty of the here and now.
The smaller painting is in a private colelction in Barcelona.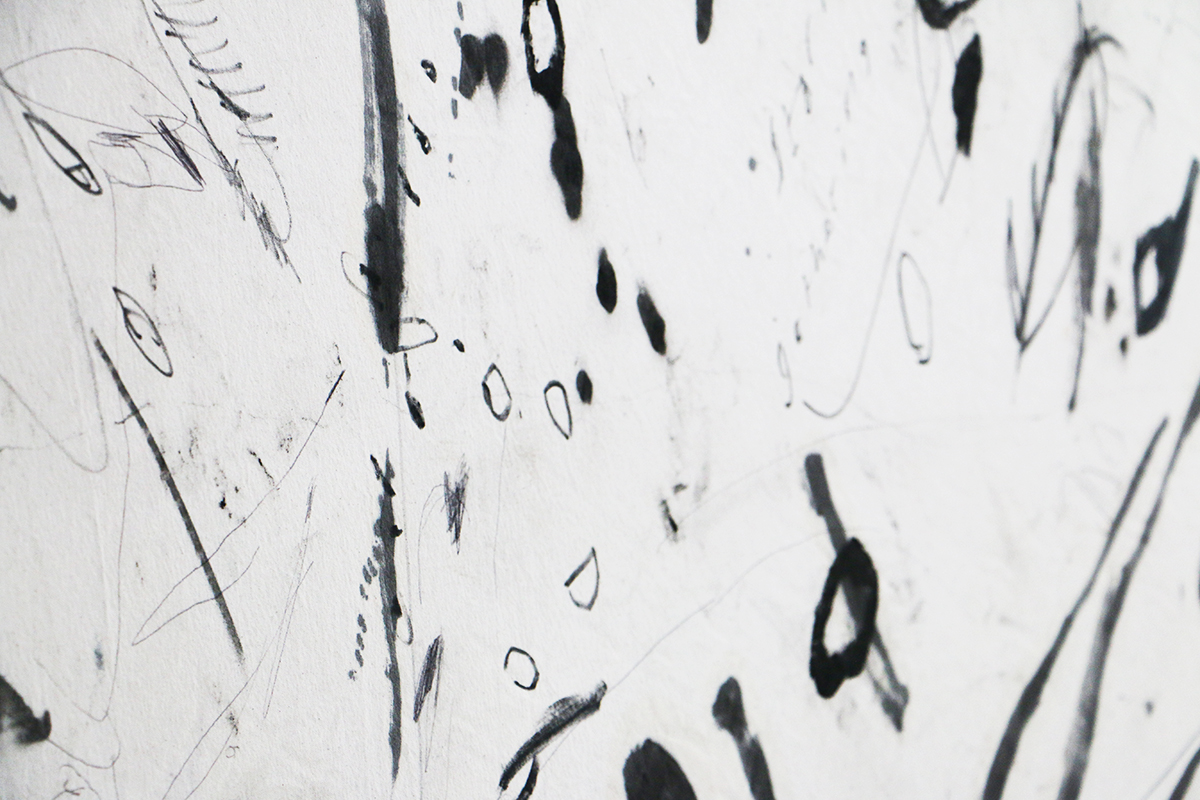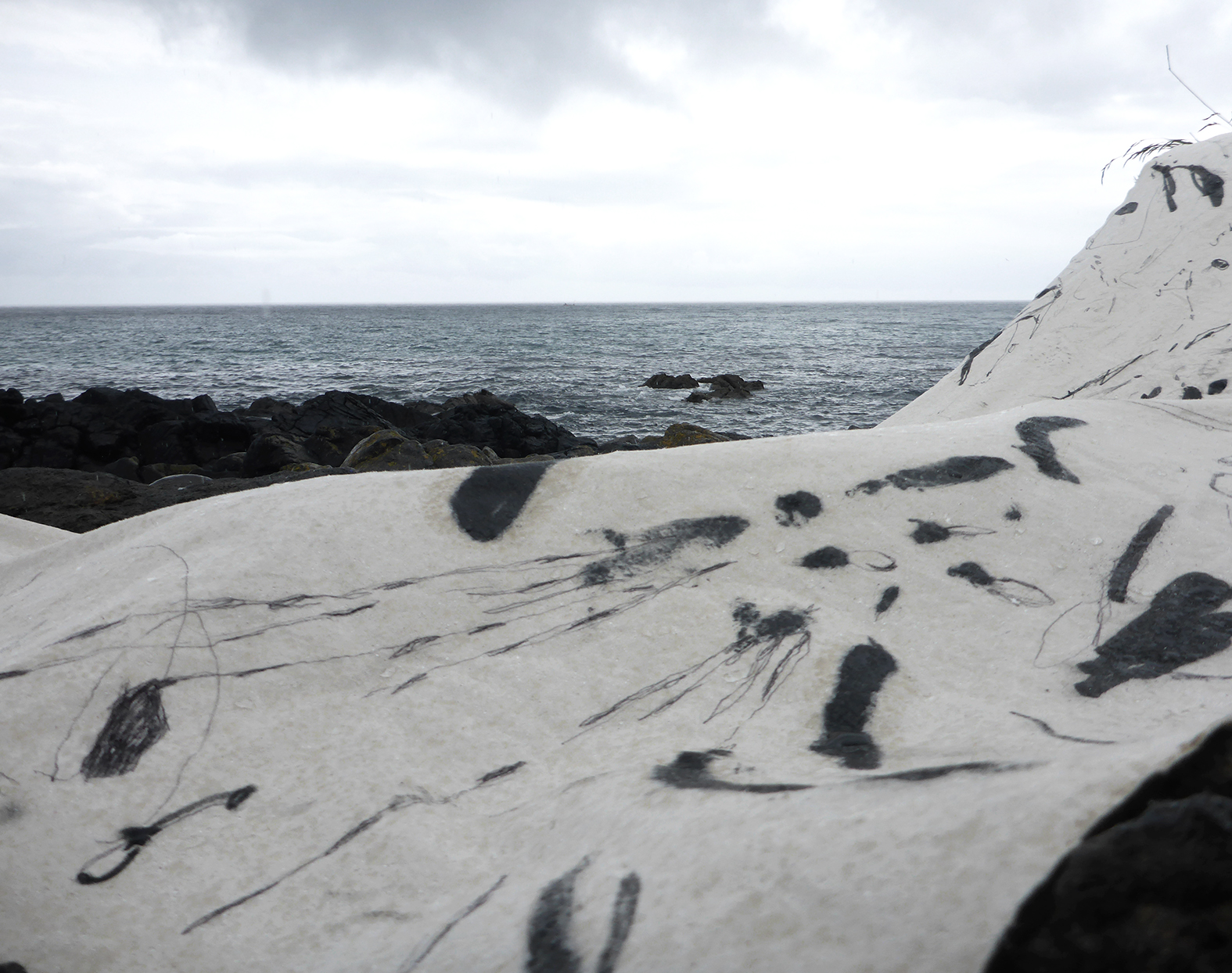 Installation views of the paintings at a solo exhibition in June and July 2017 at Espacio 88, Barcelona.
Also showing documentation photographs from the making process and journeying along the Atlantic coast in England in May, 2017.